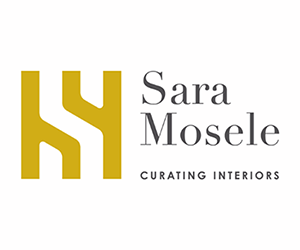 Company Name:
Sara Mosele Interiors

Sara Mosele Interiors, an architecture and interior design studio based in New York, is redefining the creative process with a collaborative approach to help clients infuse their own lifestyle, personality, and vision into dream designs. Like a poet who crafts words and a musician who plays notes, Sara Mosele uses her expert eye to create a synergy of design and architecture.
Sara draws on her degree in architecture and design from the Istituto Universitario Architettura di Venezia (IUAV) in her native Italy, combining her European sensibility with a future-forward design approach that immerses the client in every step of the decision-making journey.
Sara's insight, expertise, and sense of style, added to the latest technical capabilities, are a winning formula. The centerpiece is a seven-step collaborative process that guides clients from the vision in Step 1 to the transformation of that vision into reality in Step 7.
Twenty years of architecture and design experience with prestigious design firms led to the formation of Sara Mosele Interiors in autumn 2020. A robust client base with a range of both residential and commercial projects has followed. Motivated by the co-mingling of home and office that is a trend driven by the pandemic, Sara and her team strive to imagine rooms of warmth, comfort, style and function. "Our mission is to create spaces that bring beauty back to life. We do it with a humanistic, organic approach that allows us to truly connect with our client,"
To accomplish the mission, special packages have been designed with options of different scope and price points to match the needs and objectives of clients: THE BESPOKE covers the complete design of one room or of storage and closet space and includes a 60-minute consultation, a survey, a mood board, a floor plan, a source list, a final design, and a budget. THE CURATED is a full-service residential remodeling on a new-build project. It can be implemented for a single room or an entire home, including full kitchen and bathroom renovations. The package includes a 60-minute consultation and a fully curated interior design process with services through installation.  THE FULL SCALE is a comprehensive management program available from start to finish. It is ideal for clients from abroad or outside of New York who are unfamiliar with the complex process of renovation and construction in the New York City area. Sara Mosele Interiors becomes an extension of the client and oversees all members of the team of professional consultants, contractors, and vendors. The goal ls to achieve top value for each dollar invested leading to maximized home value.
Let this business know you found them on Westchester Magazine's Online Directories.
BUSINESS HOURS
---
Monday:

Tuesday:

Wednesday:

Thursday:

Friday:

Saturday:

Sunday: