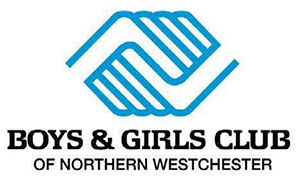 914.666.8069 | www.bgcnw.com
Year established: 1939
Number of full-time employees: 17
Number of part-time employees: 66
Annual revenue: $7,860,297
Geographic service area: Northern Westchester
TOP FUNDING SOURCES:
Contributions: 65%
Grants: 23%
Events: 12%
"The Club is a second home, where I was given all the support I needed. I am grateful that I can guide others to be upstanding community leaders."
—Kacy E., 2022 BGCNW Youth of the Year
SOCIAL MEDIA:
Facebook: @BGCNW
Twitter: @bgcnw
Instagram: @BGCNW
OUR MISSION
To inspire and enable all young people, especially those who need us most, to realize their full potential as productive, responsible, caring citizens
HOW WE MAKE AN IMPACT
For 14 years, 100% of our high school seniors, including those at risk, have graduated on time and moved on to a university, the military, or technical school.
87% of Club Alumni give back to their community as adults.
Taught more than 65,000 children to be water safe.
BGCNW Marlins Swim Team are 22-year BGCA National Champions, ranked Top 100 nationwide, and have achieved USA Swimming Bronze Medal Club designation.
GIVING OPPORTUNITIES
A gift to the Boys & Girls Club of Northern Westchester is an investment in great futures for local youth. There are many ways to give to the Club including personal donations, corporate giving, planned giving, and sponsorships. For more information, please contact John Tunas at 914.666.8069 or jtunas@bgcnw.com.
VOLUNTEER OPPORTUNITIES
Be a homework helper or mentor in the after-school program.
Serve as a workforce development speaker.
Represent the Club as a social media ambassador.
Join us for the Club National Boys & Girls Club Days of Advocacy.
Participate in a group or corporate day of service.
LEADERSHIP
BOARD OFFICERS
Anne Citrin, Co-President
Community Volunteer
Emily Stoddard, Co-President
TD Bank, Chief of Staff, Office of the President & CEO
Torell Nugent, Vice President
Disney, Multimedia Associate Account Executive
Michelle Rappa, Treasurer
Neuberger Berman, Managing Director and Client Advisor
Dr. Kay O'Meara Lovig, Secretary
White Plains Hospital, Endocrinologist
BOARD MEMBERS
A. Steve Alvarado
Kevin Bannon
Skip Beitzel
John Crabtree
Muffin Dowdle
Kristoffer Durst
Marilyn Erazo
Elzbieta Grove
Michael Hess
Michael Higgins
Douglas Housman
Erik Kaeyer
Lee Manning-Vogelstein
Stuart Marwell
Rick Moreau
Amy Natsoulis
Erin O'Donnell
Allyson Pachios
Sanaz Raczynski
Hiral Shah
David Singer
Douglas Thea
Bonnie Tisi
Johannah Townsend
Kim White
Let this business know you found them on Westchester Magazine's Online Directories.