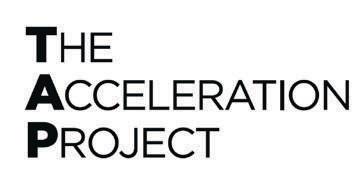 www.theaccelerationproject.org
Year established: 2012
Number of full-time employees: 16
Volunteers: 180 pro bono consultants
Geographic service area: Throughout United States
TOP FUNDING SOURCES:
Earned Income 50%
Philanthropic Support: 50%
"I'm proud of TAP's model that channels talent into the economy to provide equitable support to high-potential small business owners."
— Jane Veron
SOCIAL MEDIA:
Facebook: @TheAccelerationProject
Twitter: @TAPthepotential
Instagram: @theaccelerationproject
OUR MISSION
To empower under-resourced small business owners and accelerate their success by providing high-impact and customized strategic, financial, operational, and marketing support.
HOW WE MAKE AN IMPACT
TAP has provided customized support to hundreds of small businesses and has reached over 90,000 businesses across the country through scalable platforms. Our efforts have strengthened local economies by improving the vitality of small businesses. Some measures of success of our in-depth service include:
Ongoing Operations: 85% of SBOs remain open after 12 months, despite the pandemic.
Increased Confidence: 95% of our SBO clients feel better equipped to manage their businesses
Growth in Profitability: 55% of TAP clients report experiencing increased profitability
GIVING OPPORTUNITIES
TAP relies on the generosity of donors, partners, and sponsors to support our work and enable us to provide our services to small business owners at an extremely accessible rate. Events like our End-of-Year Appeal and our Annual Spring for Small Business® Benefit provide opportunities for supporters to donate at a variety of levels. In addition, our Adopt-A-Business fund provides the opportunity for funders to directly sponsor TAP services for individual business owners.
The Acceleration Project, Inc. Tax ID: 46-0762002
VOLUNTEER OPPORTUNITIES
TAP actively recruits pro bono consultants to help it execute its mission. Professionals with experience in finance, strategy, operations, marketing, or other deep functional areas are trained and staffed to work directly with clients. All have an interest in giving back to the community and helping under-resourced small businesses. Apply to be part of our pro bono team: theaccelerationproject.org
TAP can set up an Employee Engagement program for any company.
LEADERSHIP
BOARD OF DIRECTORS
Peter Greene, Chair
Barrie Markowitz, Vice Chair
Marina Lutova Meyers, Treasurer
Erin Andrew
Marcia Bateson
Nicole Fanjul
Andrew Feldstein
Scott Rechler
PRESIDENT'S COUNCIL
Marcia Bateson, Co-chair
Leticia Latino, Co-chair
Robbie Oxnard Bent
Joan Brothers
Allison Devore
Ken Grouf
Belinda Nixon
Dave Olsen
Shamis Pitts
Johannah Rogers
Lucy Sorrentini
Let this business know you found them on Westchester Magazine's Online Directories.